[Digital Marketing]
Let's face the truth, life is not going to revert back to normal (pre-Covid-19) for quite some time, if not at all. Businesses and brands, must therefore look to adapt to the "new norm" and modify their business model, as well as sales/ marketing strategies. Sadly, the overall market is shrinking due to the effects of the pandemic, while the number of businesses remains the same, which means that the competition for market share is going to be even more intense than before.
Data out of China showed that:
"…more than 429,000 business have dissolved or suspended operations for the year so far…"
https://www.cnbc.com/2020/04/02/for-some-chinese-businesses-no-going-back-to-pre-coronavirus-ways.html
While in neighbouring Singapore:
"In just the first three months of this year, 239 companies went into liquidation, Accounting and Corporate Regulatory Authority (Acra) data showed. This is compared with 287 for the whole of last year – already a record high since 2005."
"Another 19,000 businesses and companies ceased operations between January and last month, data from BizInsights.net, an authorised information service provider of Acra, showed."
https://www.straitstimes.com/business/economy/pandemic-deals-fatal-blow-to-struggling-businesses
Yes the outlook is grim, however, there is always opportunity for savvy brands/ businesses. We assist brands to communicate the value of their products/ services (we don't advocate brands using the price strategy as there are no winners in a price war) to consumers through engaging and cost-effective marketing.
In light of the novel Coronavirus disease 2019 (Covid-19) Movement Control Order (MCO), we are assisting brand owners with even more affordable and cost-effective packages for businesses to generate much needed revenue through this very turbulent period.
During this MCO period, we're happy to offer a 30% discount off all packages.
Also, after the movement control order is lifted, businesses will need to reach out to consumers with a share of voice to regain their share of market. We're offering a 20% discount off all packages for all bookings before 31 May 2020 to assist in the recovery phase.
Can you generate sales during this MCO period? Yes absolutely if you have online retail presence!
https://insideretail.asia/2020/03/30/south-korean-retail-sales-surge-as-people-stay-home/
https://insideretail.asia/2020/03/24/tidal-change-ahead-in-chinese-consumer-trends/
"The research shows that most consumers across Asia-Pacific are active online while they have extra time on their hands, suggesting that brands can use live stream, online, and interactive ways to engage with their customers at home."
Get your products/ services listed on online marketplaces/ your own platform now to avoid this situation – https://www.thestar.com.my/news/nation/2020/03/28/retailers-upset-govt-not-addressing-business-employment-situation
MHB Digital believes that digital publicity should be engaging while being affordable and cost-effective. We believe in conveying the value of our clients' product/ services through ethical, high-quality, and trustworthy content in a lifestyle and non-hard sell manner that will stand out from all the junk, tabloid clutter and fake news, capturing the attention of consumers as well as providing positive brand awareness.
"Writing, reviewing food, drinks, lifestyle and culinary fashion trends is in Tim's blood.  He loves it, he lives through it.  He understands his subject matter, and is able to relate.  Tim is a fair reviewer and is always willing to support and cooperate. He manages a group of influencers who, together with him, gives their views to their followers on social media, their fair share of hunger for places to visit to enjoy a great meal, equally great drinks or a great product to purchase!"
Christian Nannucci – General Manager, Traders Hotel Kuala Lumpur
"Highly conscious of the digital shift in consumer behaviour, Tim is knowledgeable in how he pens his reviews and strategizes his content to achieve high SEO rankings. This is definitely an important value add for us as service providers because Tim's reviews attract just the right audience to his page, which ultimately benefit us in many ways possible."
Lai Yen Yee – Director of Marketing & Communications, Westin Kuala Lumpur
"It was great partnership with Tim Chew and MHB Digital for our recent events. Their services provide us great exposures by the well-known KOLs for better brand awareness to the public. MHB Digital carefully selects the suitable KOLs to work with our brand which is great. We look forward to working with Tim and MHB Digital again in the new future."
Nicholle Liew – Marketing Manager of Canmake Malaysia
If your brand needs publicity on digital platforms to expand your customer base, raise brand awareness, or increase turnover and revenue, then we may have solutions for you. Below are some of the top global brands that we've worked with:
We provide quality, credible and engaging digital media publicity!
We also have strategic media partnerships with many top brands such as SK-II, Estee Lauder, Shiseido, L'Occitane, Xiaomi, Calvin Klein fragrances (Luxasia), Kerastase, Ice Watch, Storm London, and more! On a local level, we work with prominent brands like Celcom, Hong Leong Bank, Poh Kong, 1 Utama, Atria Shopping Centre, EcoWorld, Encorp, De Jouer, Beaute Library, Nomi Tomo, Shawn Cutler and more!
We provide cost-effective digital advertising/ publicity packages to suit various brands and budgets, from independent businesses to SMEs, as well as MNCs and global brands.
Here are some of our recent collaborations:
Suncut by Kose Cosmeport x MHB Digital Pool Party at SkyBar Kuala Lumpur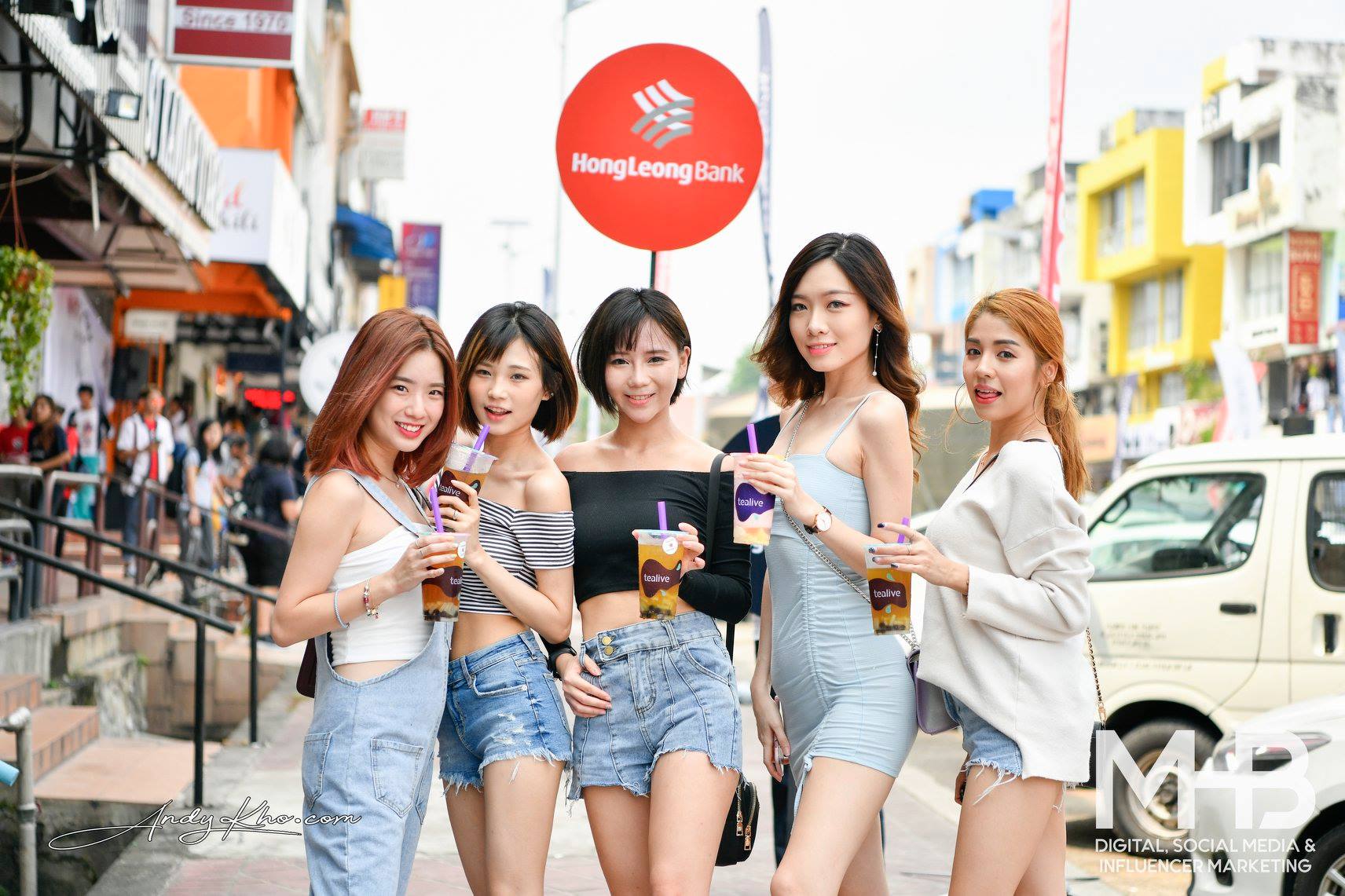 Hong Leong Bank's Bubble Tea Frenzy
Leica Cameras x Banyan Tree Kuala Lumpur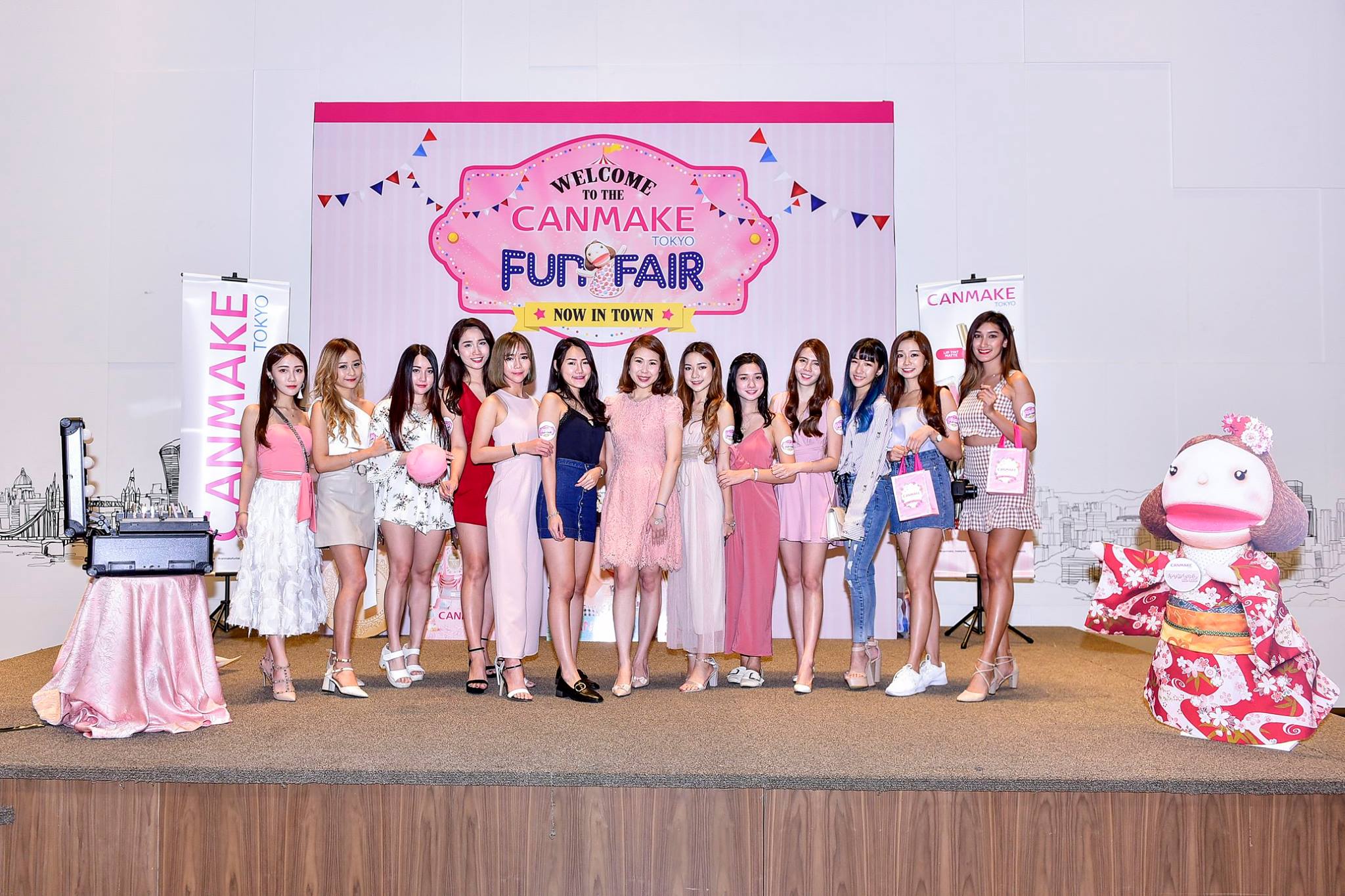 Canmake Tokyo
MHB x Tangerine Dinner Supported by SK-II, Shiseido and L'Occitane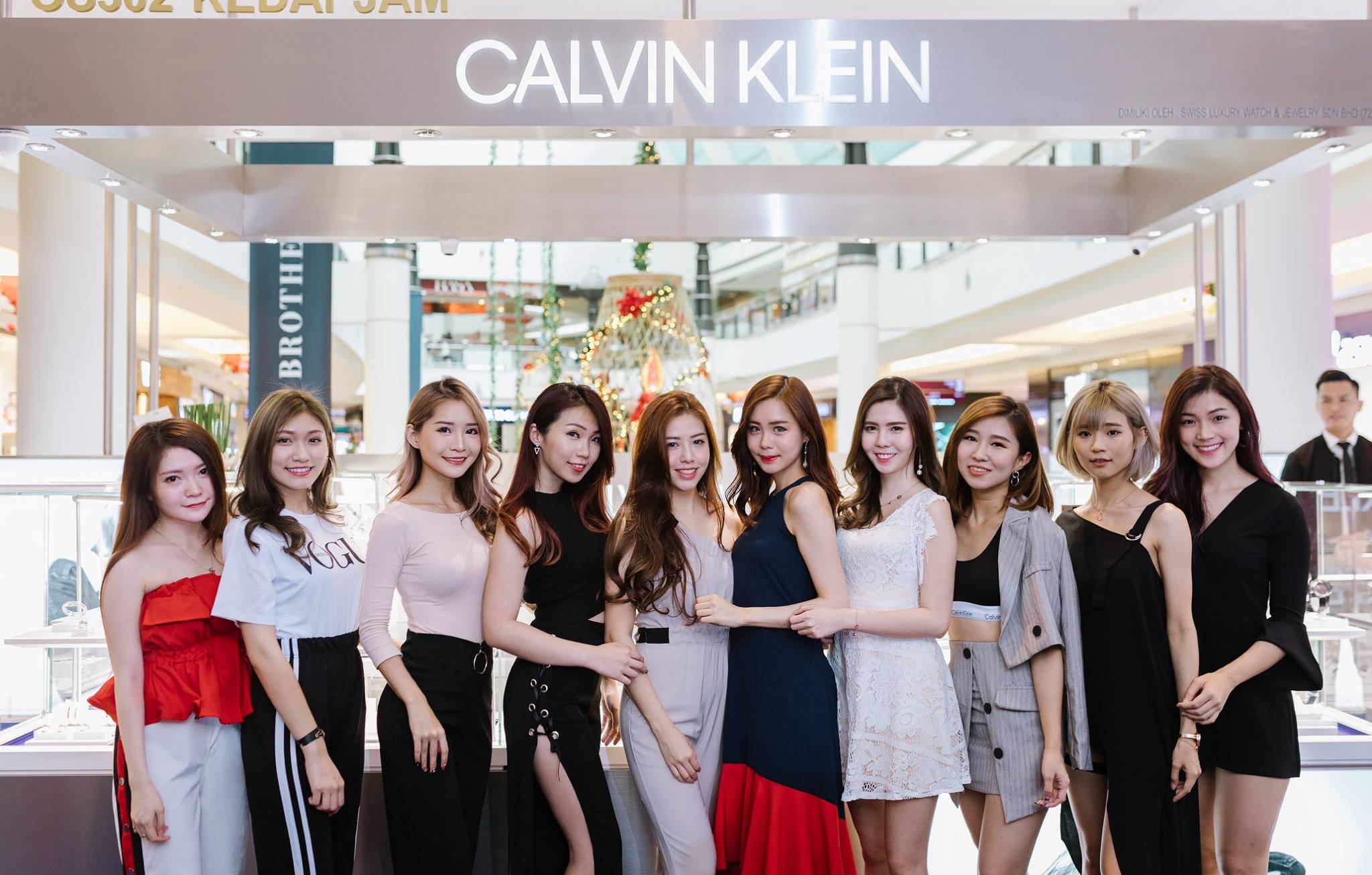 Calvin Klein Watches and Jewelry
Poh Kong and Xiaomi
We leverage on the strengths of the three (3) popular social media/ digital platforms (Instagram, Facebook and blogs) in Malaysia, to provide an all-round credible and attractive publicity for brands!
Instagram – for immediate and widespread publicity to consumers (we have a special technique that ensures that we promote your product/ service and you're not paying for the influencers to promote themselves).
Facebook – boosting through MHB Digital's social media pages with specific targeting to your potential consumers demographic to reach real followers and their friends (not foreign workers or ghost/ fake accounts)
Trustworthy Websites/ Blogs – a very cost-effect alternative content marketing solution (instead of you having to spend a fortune every month buying words on Google Search) which also serves to provide credibility, confidence, and more info to consumers who are already interested to purchase your product/ service but need the extra assurance of value before they make the purchase.
What about Tik Tok? Tik Tok can be effective for certain products/ services, while being totally ineffective for others. Therefore, we will need to first determine the suitability of your product/ service before utilising this platform.
Here are the marketing packages that we are offering for 2020:
Independent Business Owners Package
Ideal for independent entrepreneurs and small businesses who need to have the basic Share of Voice.
Independent Restaurant/ F&B Outlet Package
Similar to the package above however this package includes Andy Kho's food photography (10x professional food shots + event photography).
Silver Package
Ideal for SMEs looking to expand their market share or reach their target market through cost-effective advertising.
Gold Package
Ideal for larger brands looking to expand their market share or reach their target market through cost-effective advertising.
Platinum Package
Ideal for global brands who are looking to advertise utilising digital platforms and key opinion leaders for a less hardsell approach. Apart from events, this package is also ideal for campaigns or for established FMCG brands which are already recognized in the market to increase top of mind brand recall.
Credibility/ Branding Package onhttp://timchew.net
Ideal for brands who wish to highlight their products/ services on a premier website which features news by luxury global brands like Dior, Hermes, Burberry, Versace, Jaeger LeCoultre, Omega, Hublot, Longines, Montblanc, etc. etc.
Videography – Add on an event videography package by a professional studio to any of the packages above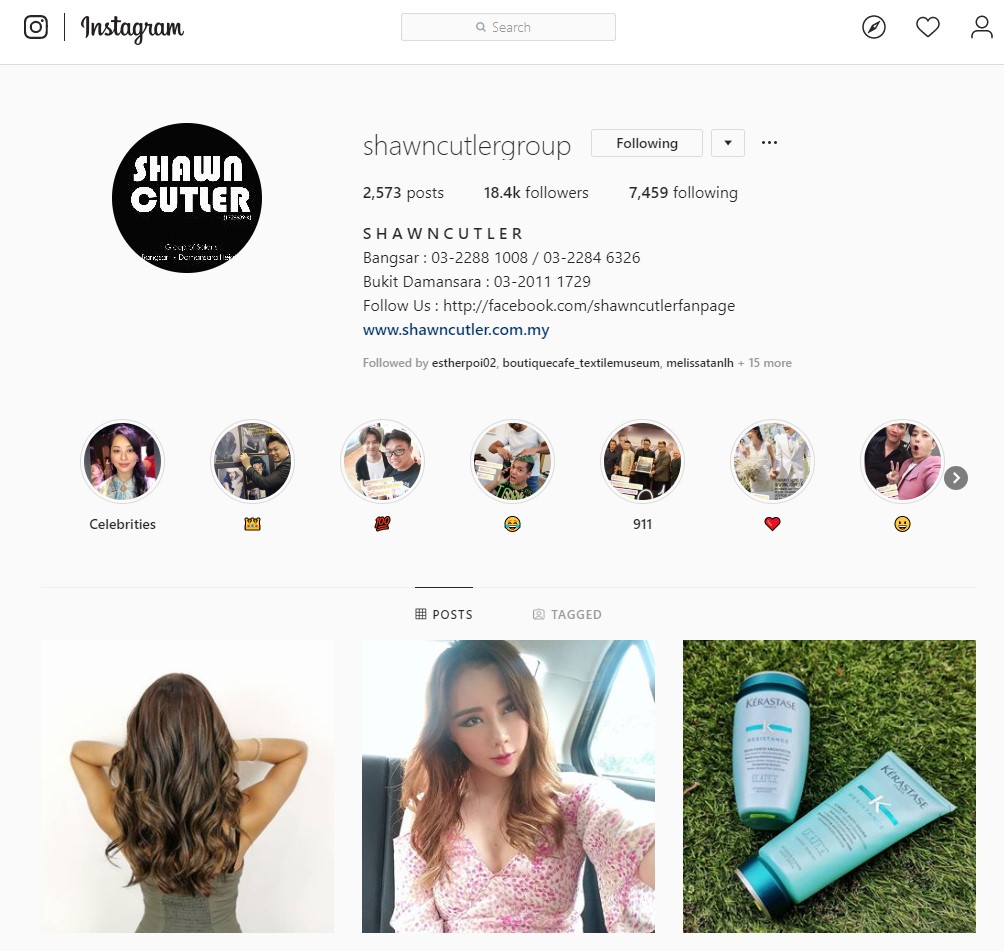 Social Media Account (Facebook/ Instagram) Management
Having a proper social media presence is key to driving sales and providing consumers with added confidence, as well as a channel to connect with your brand. Absolutely paramount especially to consumers aged below 40 years who are digital natives or early adopters.
MHB Digital currently manages the social media accounts for a sky dining restaurant/ bar near KLCC, a top Italian restaurant in downtown KL, an established restaurant in TTDI, Ryan ADDA eyewear, and premier Malaysian hair salon Shawn Cutler.
Digital Marketing Consultation/ Strategy
Don't know how to effectively utilise the digital platforms? Feel that your previous engagements were like throwing money to the wind? We feel your pain! Why not let us come up with a digital strategy specially tailored to the unique requirements of your brand/ product.
Bespoke Campaign for Your Brand
We can also tailor a plan exclusively to suit your campaign/ event and budget utilising the digital platforms that are most suitable for your requirements.
View our list of brands we've worked with, as well as clients' testimonials here – http://mhbdigital.com
Drop us an email at mhb@mhbdigital.com or fill up the contact form below for the pricing details for the packages listed above!
Cover Image by Mediamodifier from Pixabay